Regular price
Sale price
$22.99
Unit price
per
Sale
Sold out
Introducing our Turkey Rhubarb Root Capsules, a dietary supplement that contains pure and potent extract from the root of the turkey rhubarb plant. Our capsules are made from high-quality ingredients and are carefully formulated to provide a convenient way to enjoy the potential benefits of turkey rhubarb root.

Turkey rhubarb root is known for its potential benefits for supporting digestive health and regularity. Our capsules are an easy way to incorporate this herb into your daily routine without the need to worry about taste or preparation.

Our Turkey Rhubarb Root Capsules are free artificial coloring, artificial flavor, preservatives, yeast, corn, milk or milk derivatives, lactose, salt, sodium, soy, sugar, gluten, starch or wheat. They are easy to swallow and can be taken on-the-go, making them a convenient option for busy lifestyles.

Experience the potential benefits of Turkey Rhubarb Root in a convenient capsule form with our premium Turkey Rhubarb Root Capsules. Trust us to deliver a high-quality product that supports your health and wellness goals.
Share
View full details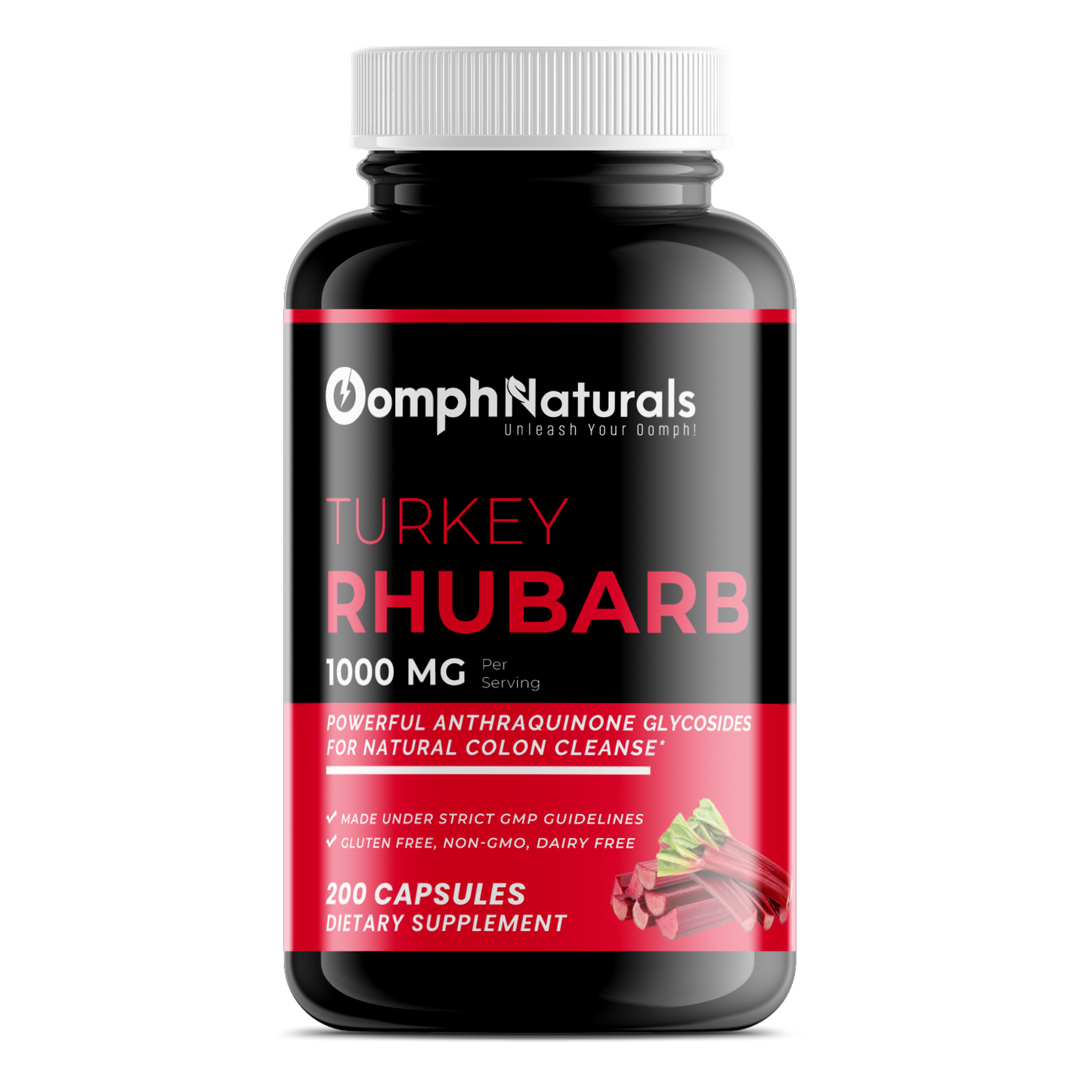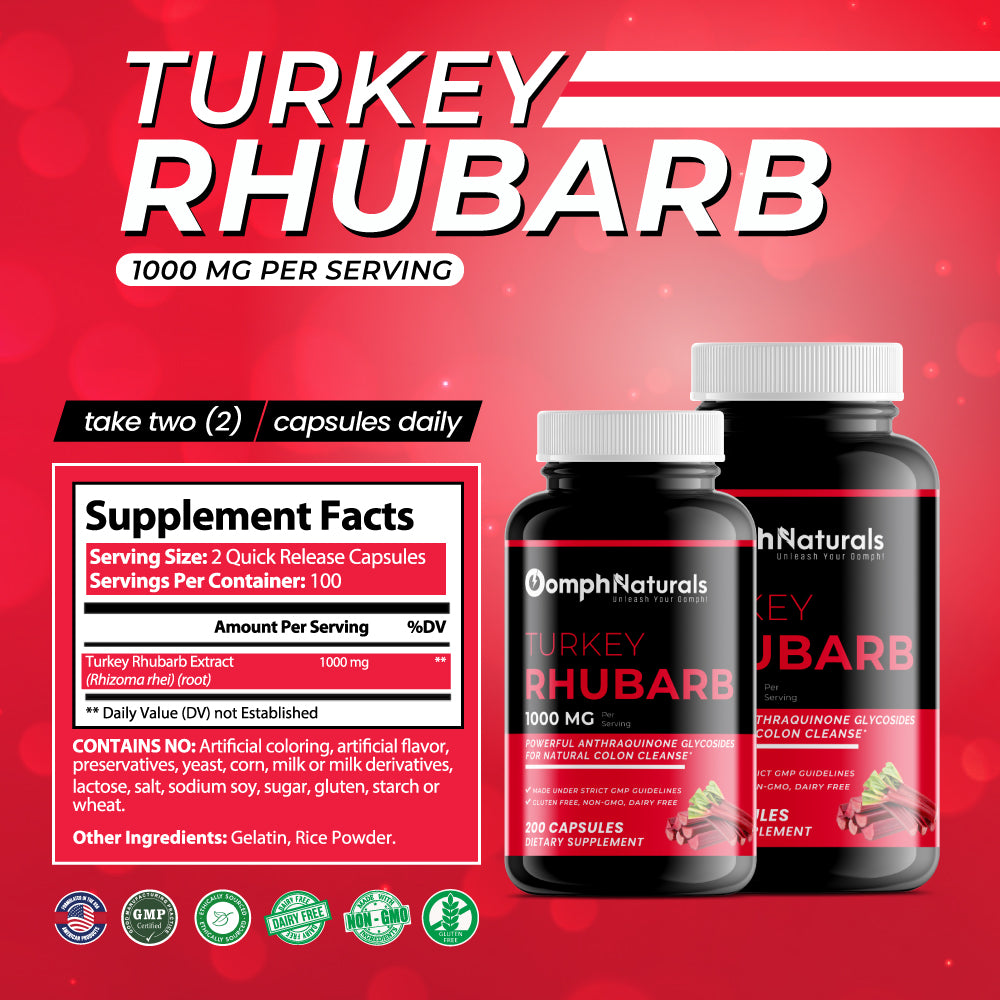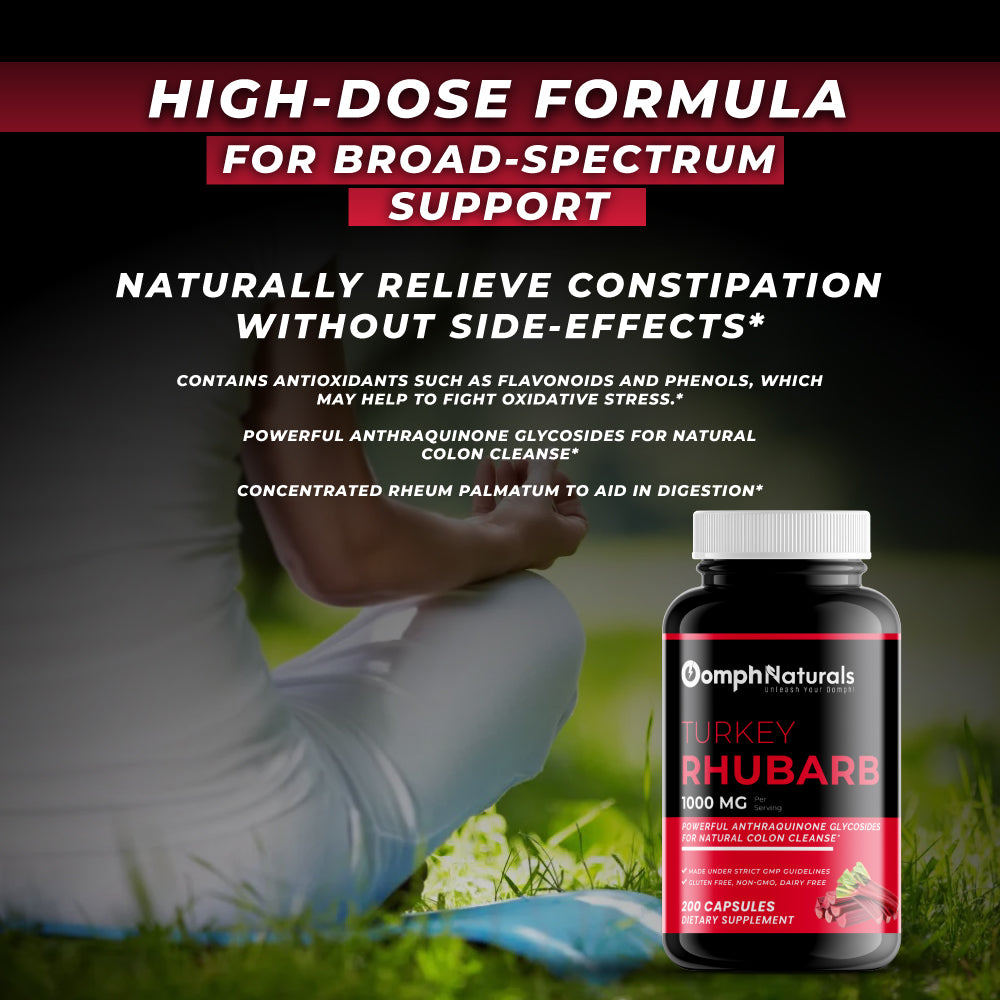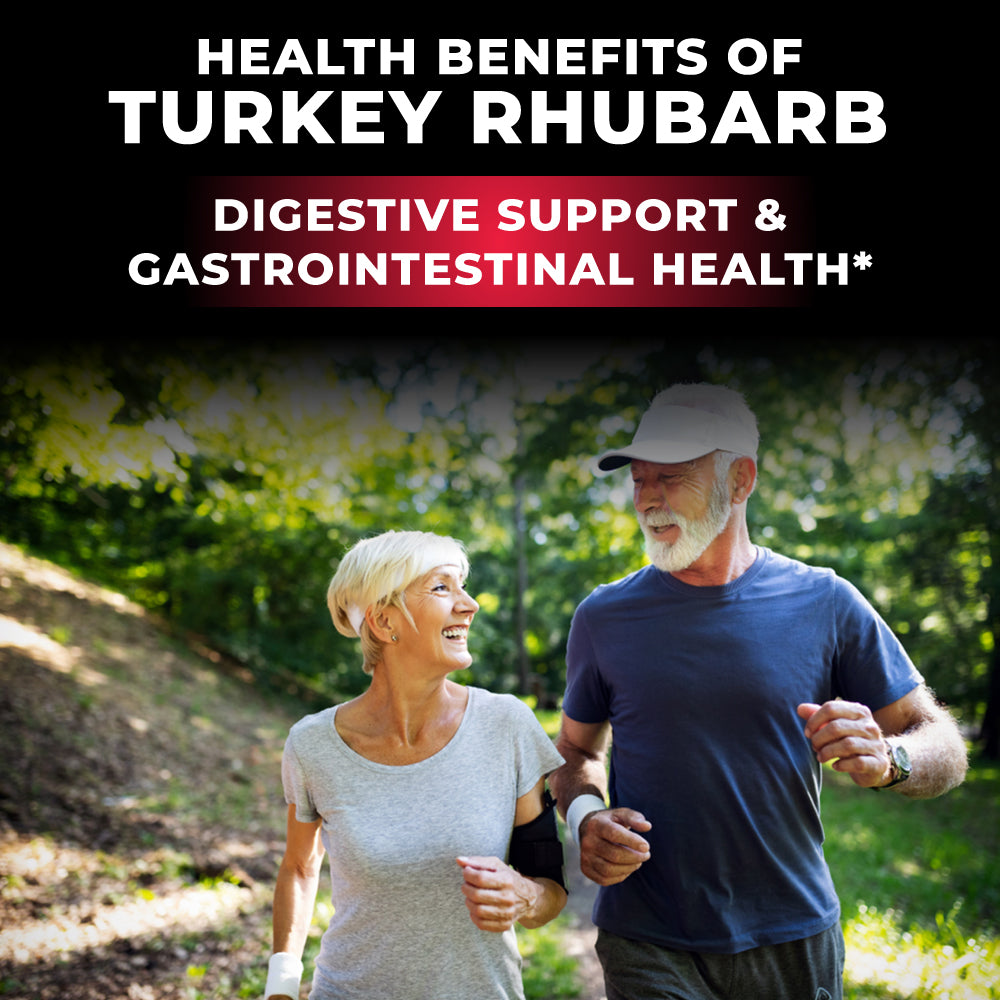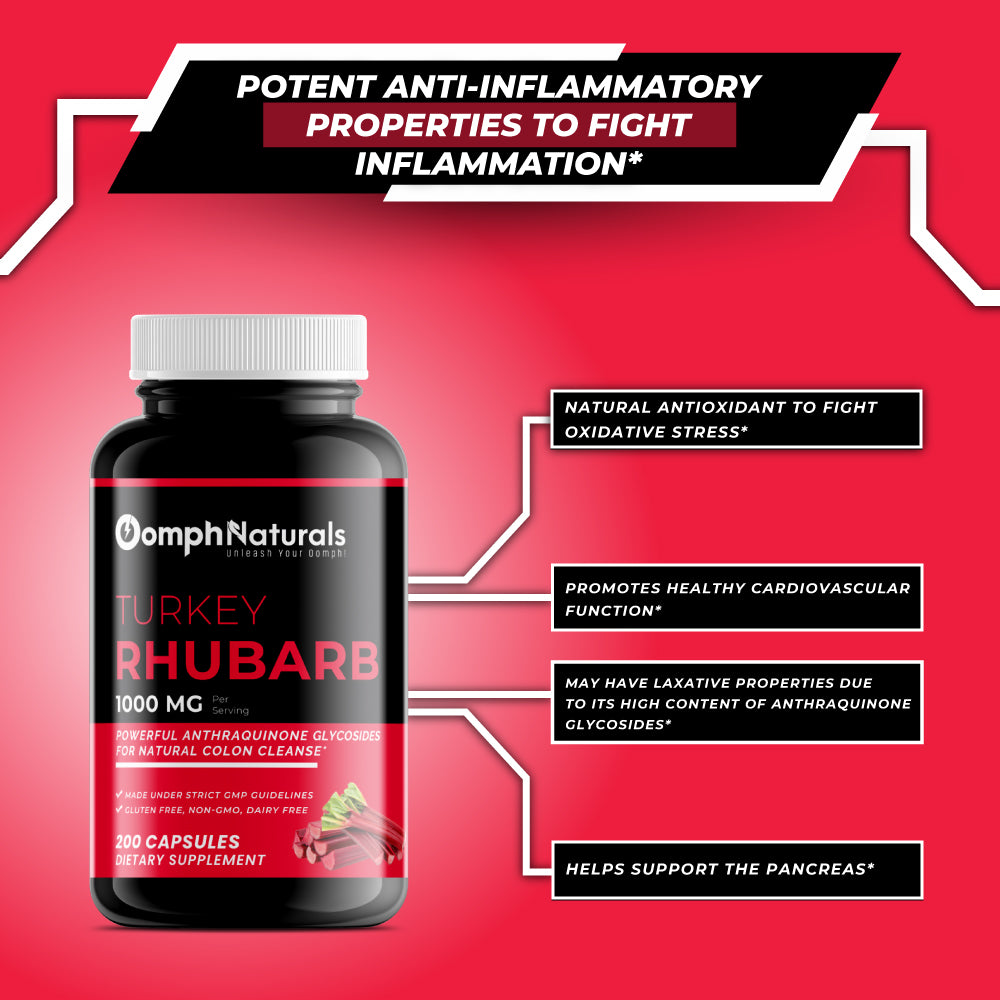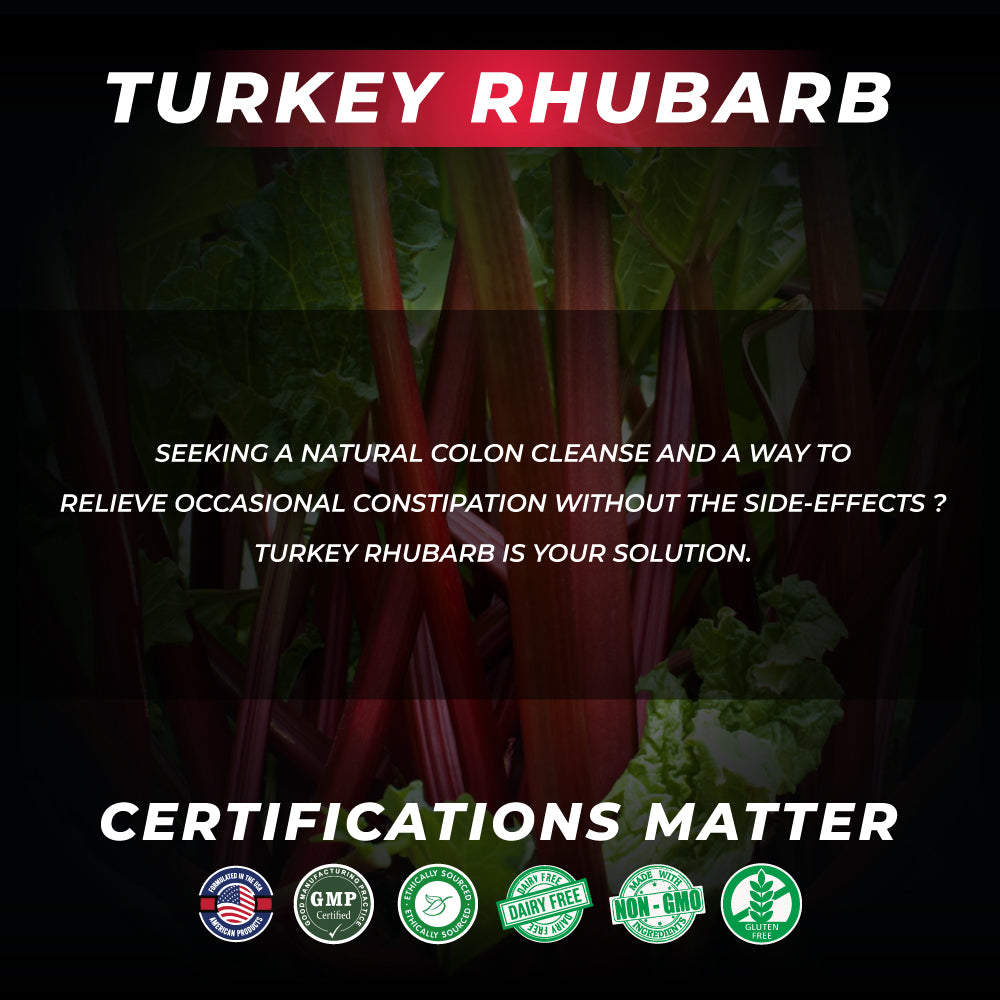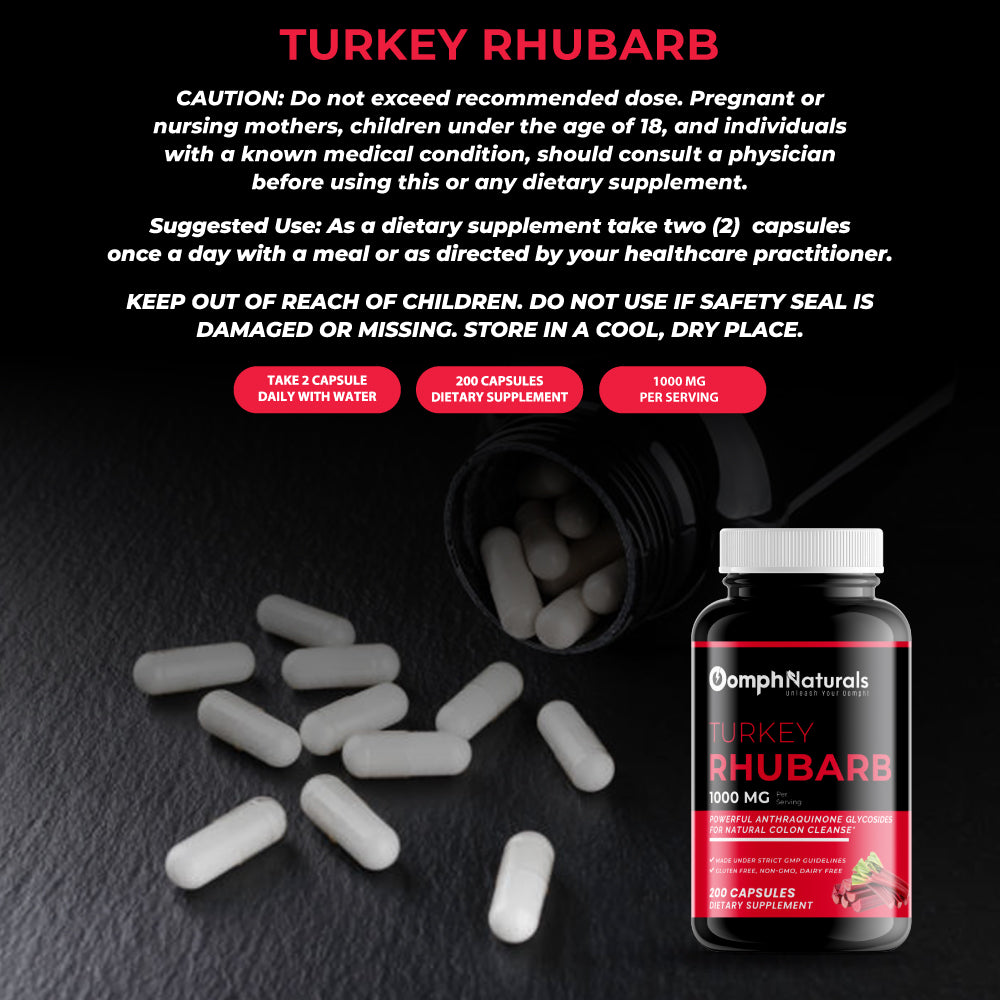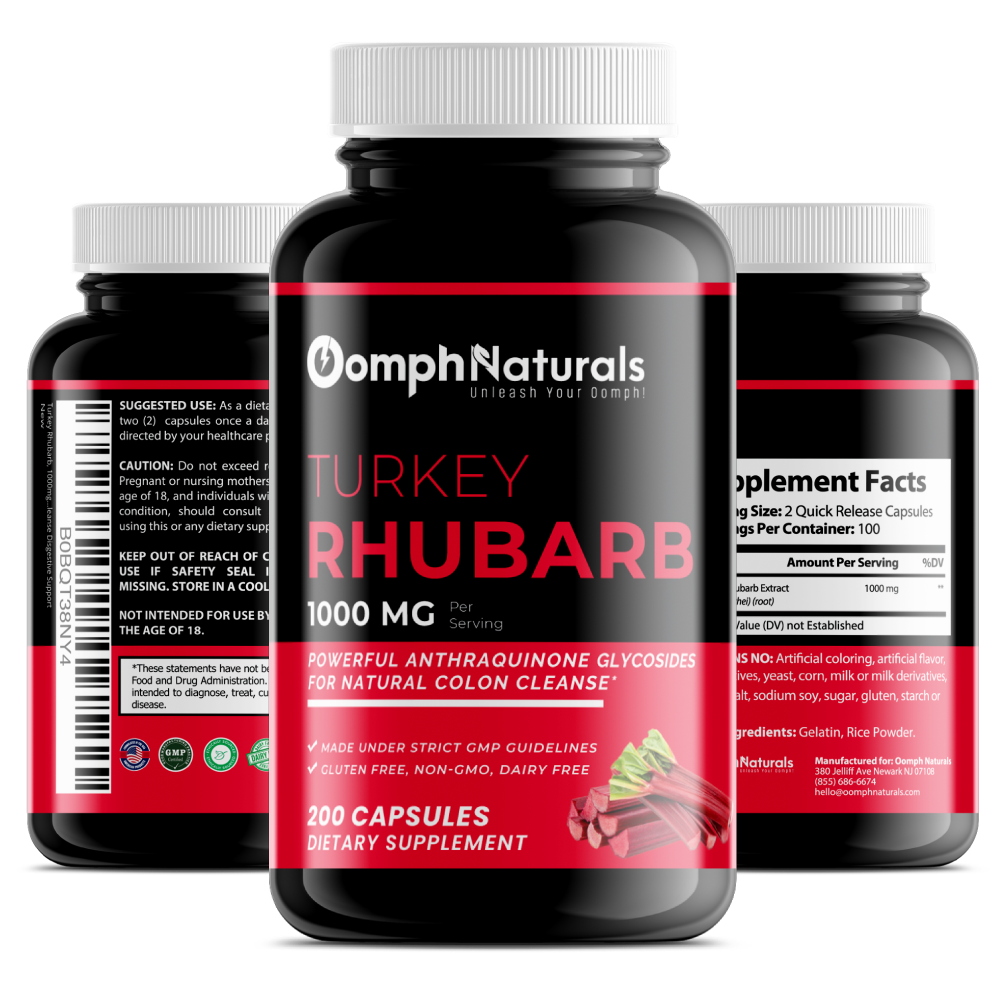 Turkey Rhubarb Root
Health Benefits

Turkey rhubarb is a natural herbal supplement used to support bowel movements, particularly for occasional constipation. It is believed to work by stimulating the muscles of the digestive tract, and some people also use it for colon cleansing due to its mild laxative properties. It's important to note that turkey rhubarb should not be used as a long-term solution for chronic constipation, and you should consult a healthcare provider if you experience persistent or recurring constipation. If you are experiencing persistent or reoccurring constipation, it is important to speak with a healthcare provider to determine the underlying cause and appropriate treatment.
Turkey Rhubarb Extract Benefits and Uses

Turkey rhubarb, also known as Rheum palmatum, is a plant that has been traditionally used in Chinese medicine. Some studies suggest that turkey rhubarb root supplements may have potential health benefits, such as supporting bowel movements due to its high content of anthraquinone glycosides, and containing antioxidants such as flavonoids and phenols that may help to support the immune system. However, more research is needed to fully understand the effects of turkey rhubarb on human health, and supplements should be used with caution and under the guidance of a healthcare provider.
Is Turkey Rhubarb Right For You?

Turkey rhubarb, also known as Rheum palmatum, is a flowering plant in the knotweed family that is native to Asia. It's important to note that while these potential health benefits are promising, more research is needed to fully understand the effects of Turkey Rhubarb root on human health.
Directions

Take one capsule daily preferrably after a meal best results. One Turkey Rhubarb extract capsule is equivalent to 500mg of Rhizoma Rhei.
Disclaimer *

* These statements have not been evaluated by the Food and Drug Administration. This product is not intended to diagnose, treat, cure or prevent any disease.