Regular price
$49.99
Sale price
$37.99
Unit price
per
Sale
Sold out
Unlock your full potential with The Answer™ Men's Formula by Oomph Naturals. Specially crafted to support men's health and well-being, this powerful blend of 33 premium organic ingredients is designed to invigorate your body and enhance your vitality.

Micro-dosing these carefully selected ingredients is the secret to maximizing their health benefits. Each ingredient in our meticulously formulated Men's Formula is carefully measured at 30 mg, ensuring optimal potency and effectiveness. By delivering these nutrients in small, precise doses, your body can fully plus safely absorb and utilize their incredible properties.

Experience the benefits of Alfalfa, Saw Palmetto, and Tongkat Ali, known for their potential to support hormonal balance and promote vitality. Boost your energy levels, improve focus, and enhance your performance with the support of Lions Mane Mushroom, Moringa, and Maca. Plus, our proprietary blend of adaptogenic mushrooms, including Reishi, Chaga, and Shiitake, helps fortify your immune system and support your body's resilience.

The Answer Men's Formula is crafted with precision and backed by science. With our commitment to quality, purity, and transparency, you can trust that you're getting only the best in every capsule. Elevate your wellness journey, embrace the power of micro-dosing, and unlock your true potential with The Answer Men's Formula.
Share
View full details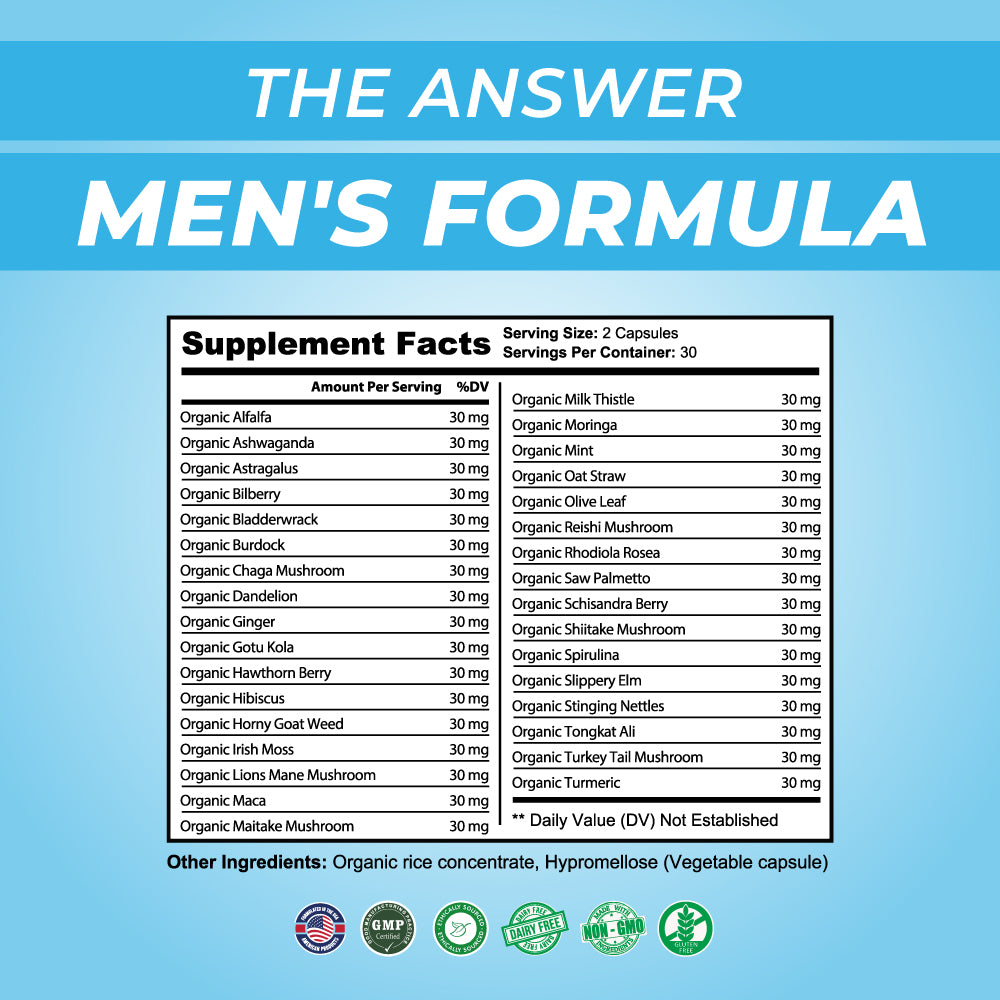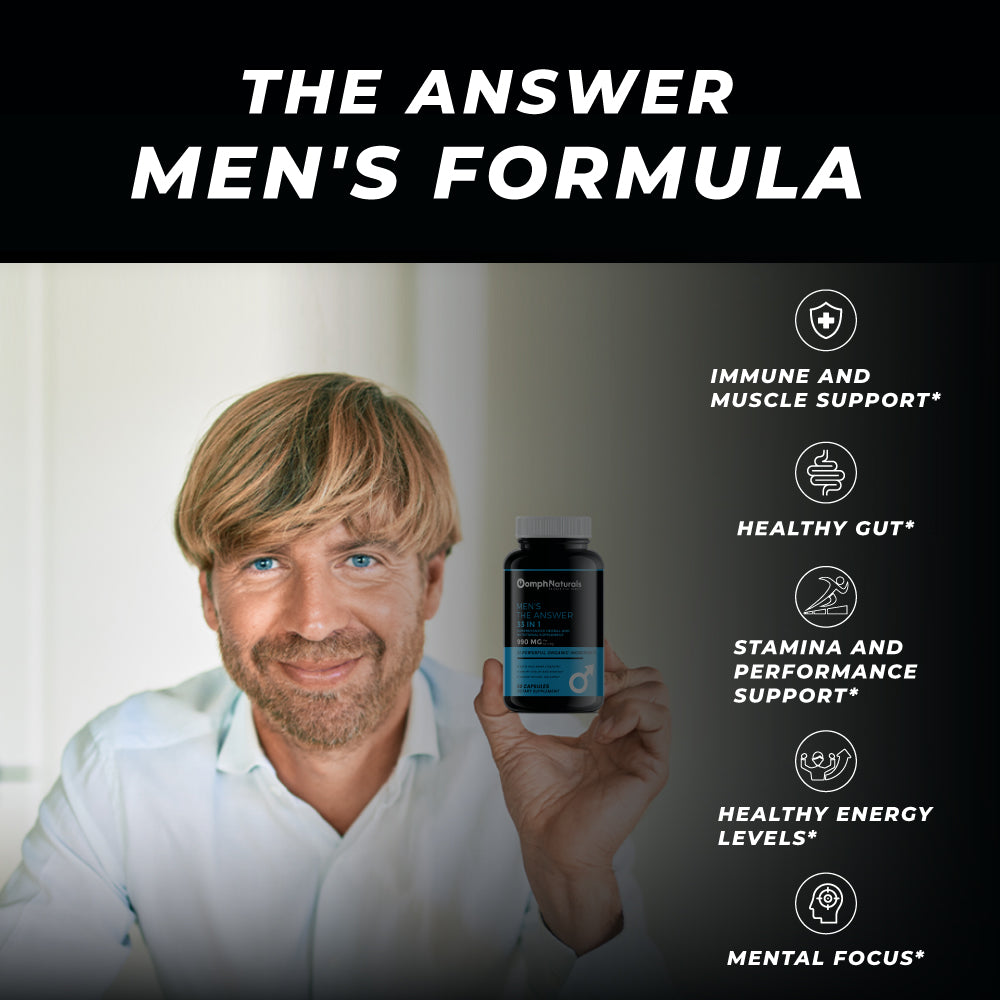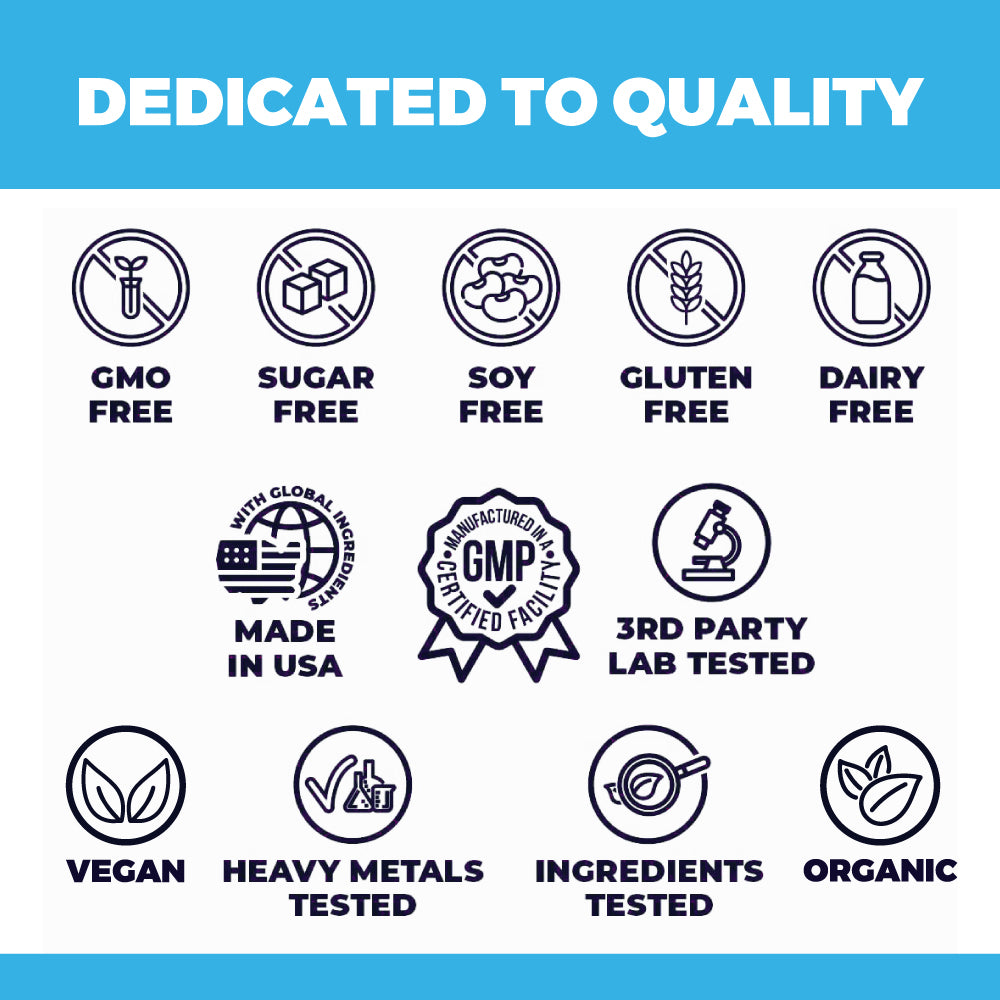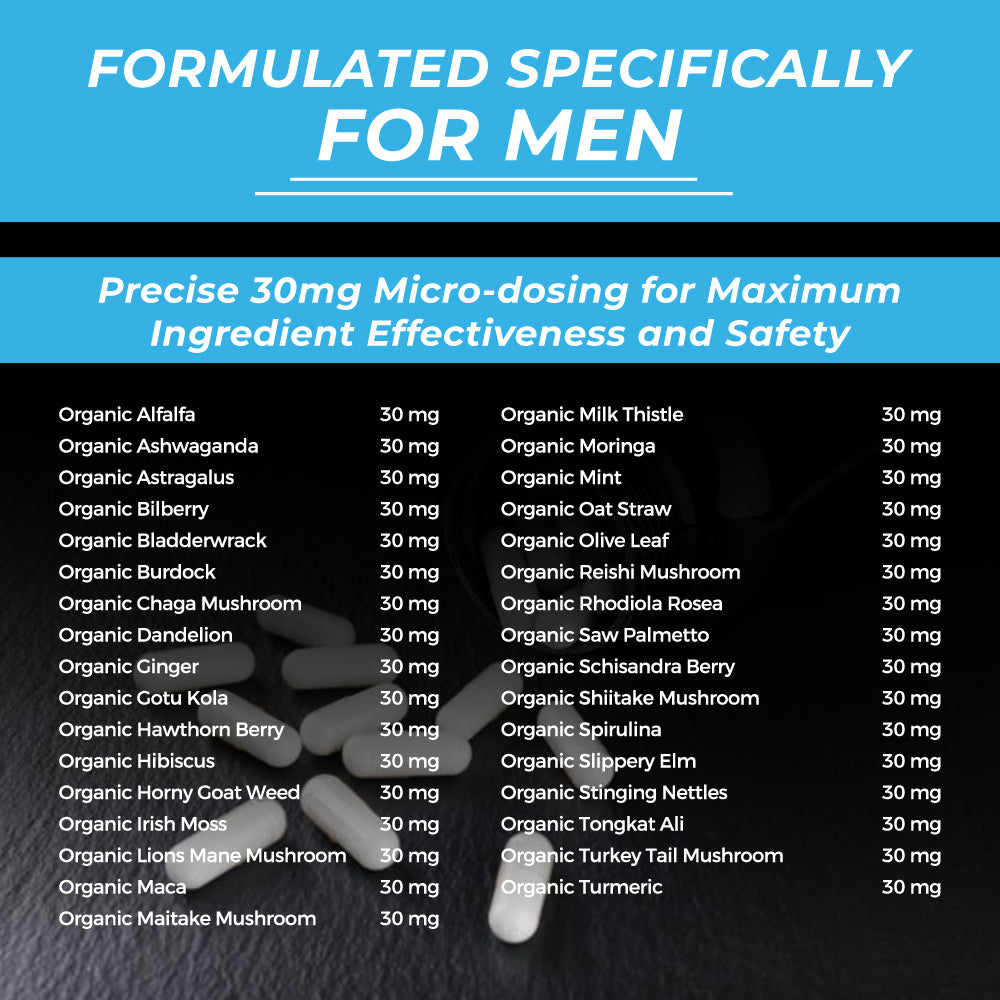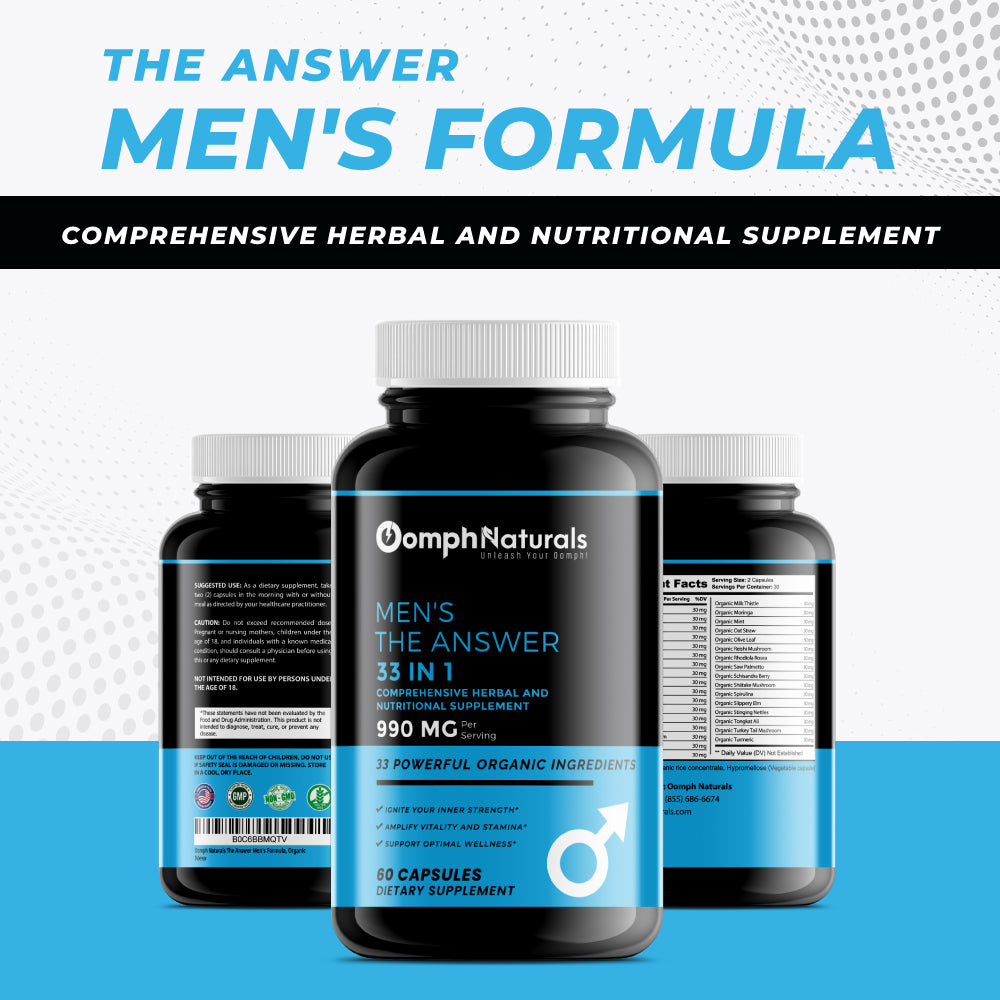 Formulated for Men
Targeted Support for Men's Wellness

This formula is crafted specifically for men designed to address their unique wellness needs and promote optimal health.

Fuel Your Masculine Energy: Experience a natural boost in energy, stamina, and vitality, allowing you to tackle each day with vigor and confidence.

Sharpen Your Mental Clarity: Enhance cognitive function and focus, supporting mental sharpness and helping you stay on top of your game.

Promote Hormonal Balance: Support hormonal health and balance, helping to optimize your body's natural systems for peak performance.

Fortify Your Immune Defense: Strengthen your immune system with powerful antioxidants and immune-boosting ingredients, ensuring you stay strong and resilient.
The Answer for Men Benefits and Uses

Ignite Your Inner Strength: Unleash your masculine energy and embrace peak performance with our targeted men's formula.

Amplify Vitality and Stamina: Boost energy levels, enhance endurance, and fuel your active lifestyle with our powerful blend of natural ingredients.

Support Optimal Wellness: Promote overall well-being and vitality with this carefully crafted formula designed specifically for men's unique health needs.
Directions

Take two capsules daily preferably after a meal for best results. One serving is equivalent to 990mg of organic nutrients, bioactive compounds, and phytonutrients.
Disclaimer *

* These statements have not been evaluated by the Food and Drug Administration. This product is not intended to diagnose, treat, cure or prevent any disease.
Save Up to 30% Off! Discount is Automatically Applied at checkout.
Revolutionizing Wellness with the Power of Microdosing
Regular price
$49.99
Sale price
$37.99
Unit price
per