Regular price
Sale price
$22.99
Unit price
per
Sale
Sold out
Introducing our Maqui Berry Capsules, a dietary supplement that contains pure and potent extract from the maqui berry fruit. Maqui berries are a type of fruit native to South America that are rich in antioxidants and other potentially health compounds. Our capsules are carefully formulated to provide a convenient way to supplement your diet with maqui berry.

The antioxidant properties of maqui berry may help support the immune system and promote natural tears, which can help alleviate symptoms of dry eyes. Our Maqui Berry Capsules are made from high-quality ingredients and are free from artificial coloring, artificial flavor, preservatives, yeast, corn, milk or milk derivatives, lactose, salt, sodium, soy, sugar, gluten, starch or wheat.

Our capsules are easy to swallow and can be taken on-the-go, making them a convenient option for busy lifestyles. Try our premium Maqui Berry Capsules today and trust us to deliver a high-quality product that supports your health and wellness goals. As with any dietary supplement, please consult your healthcare provider before use.
Share
View full details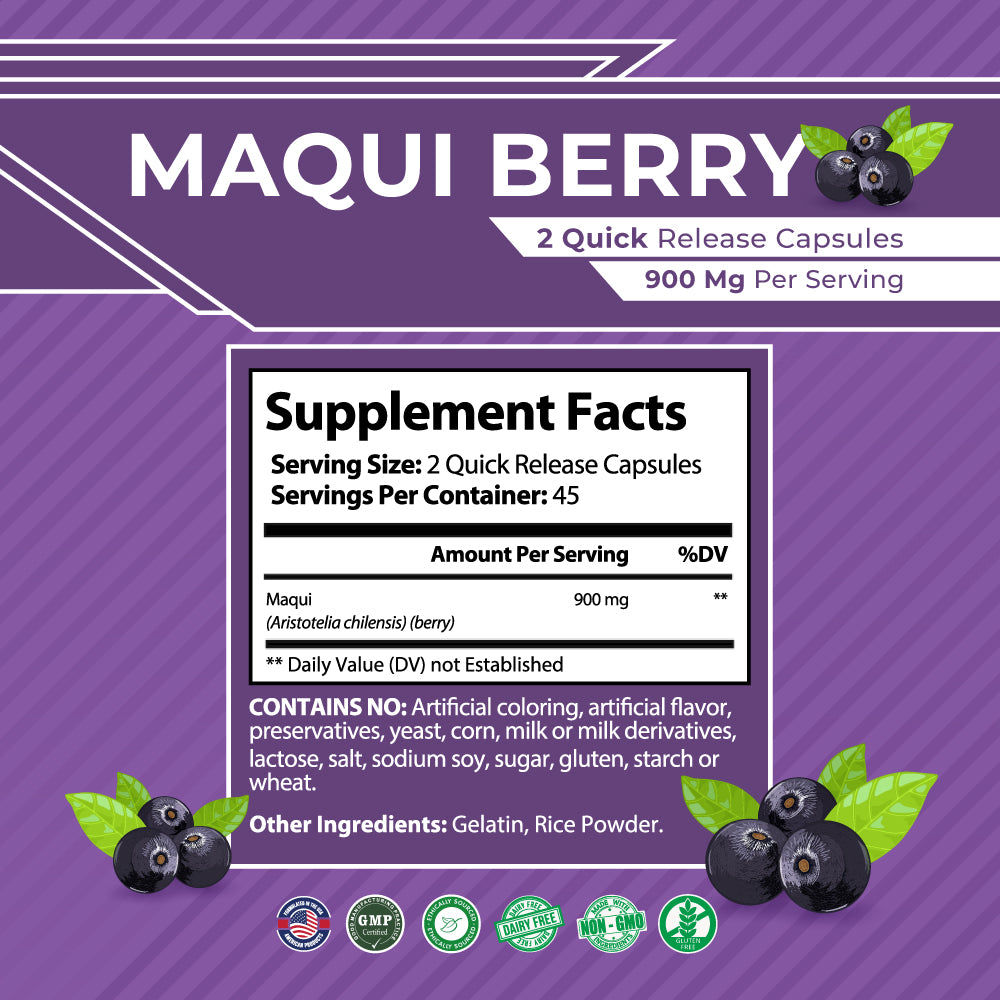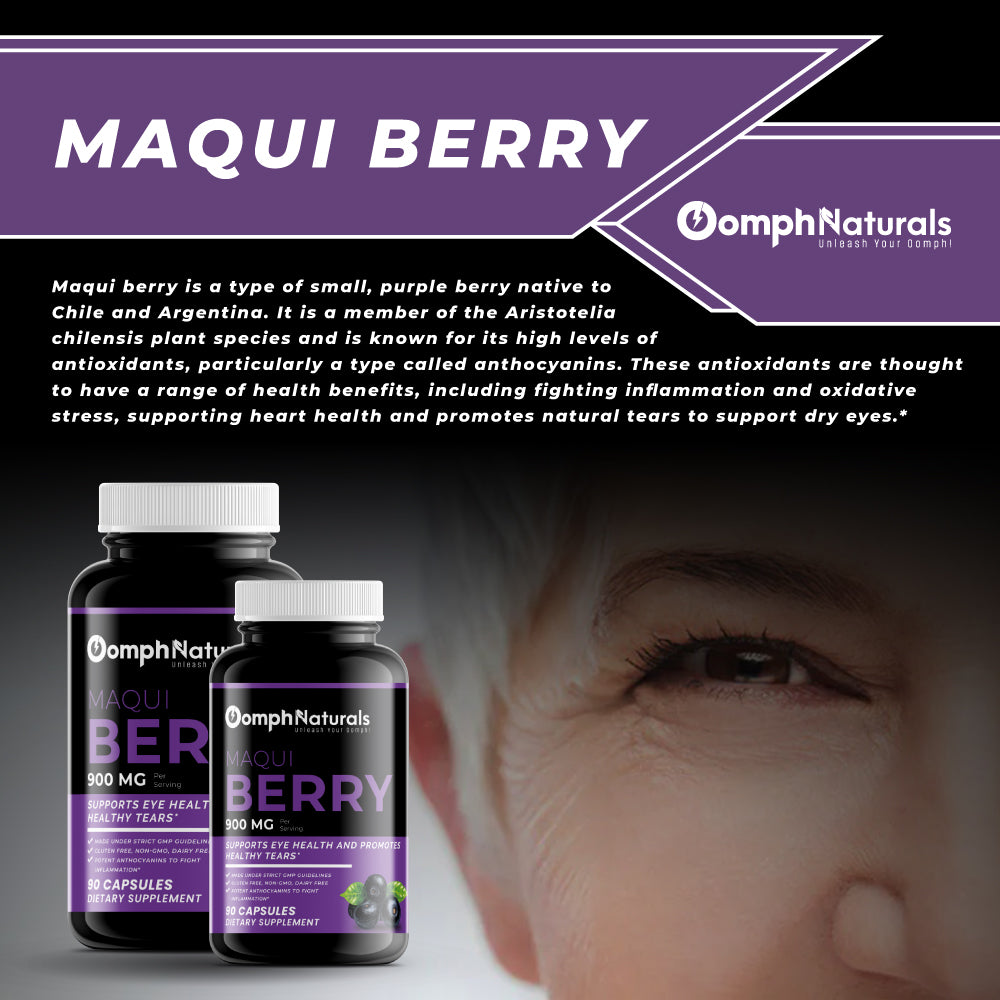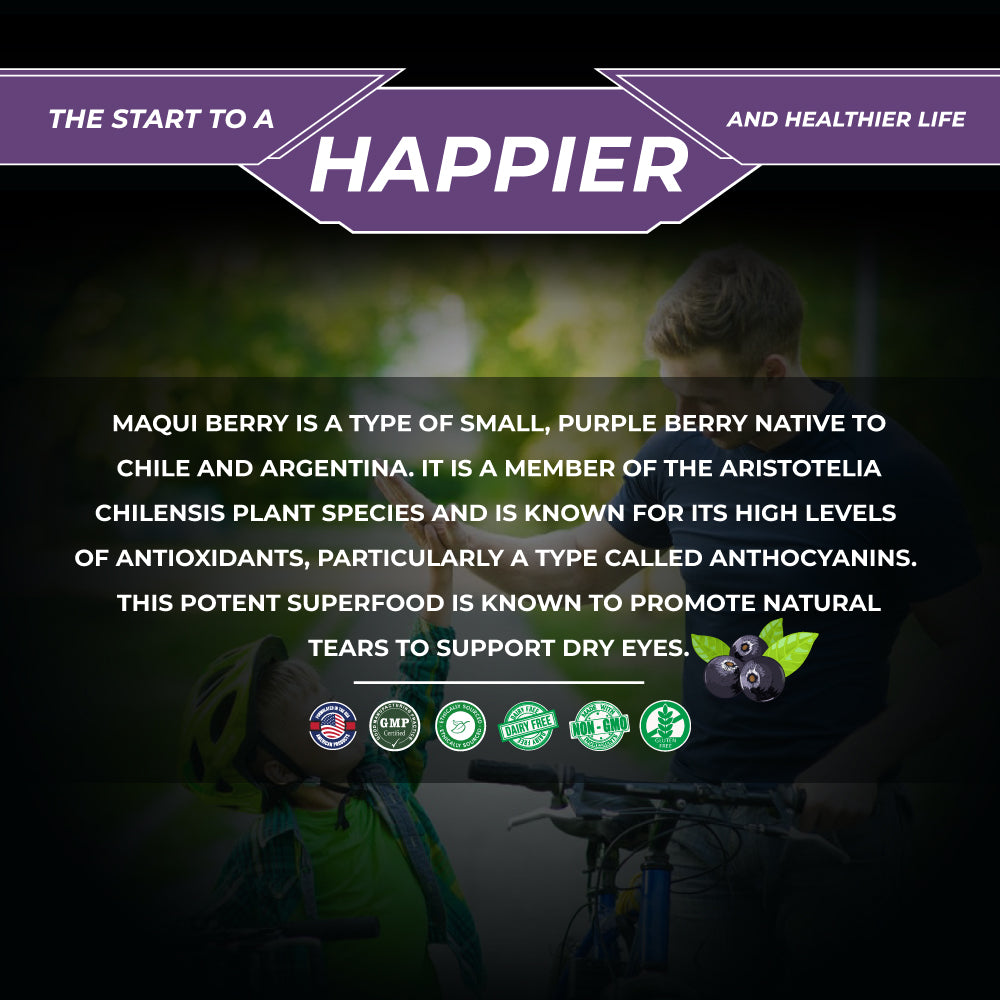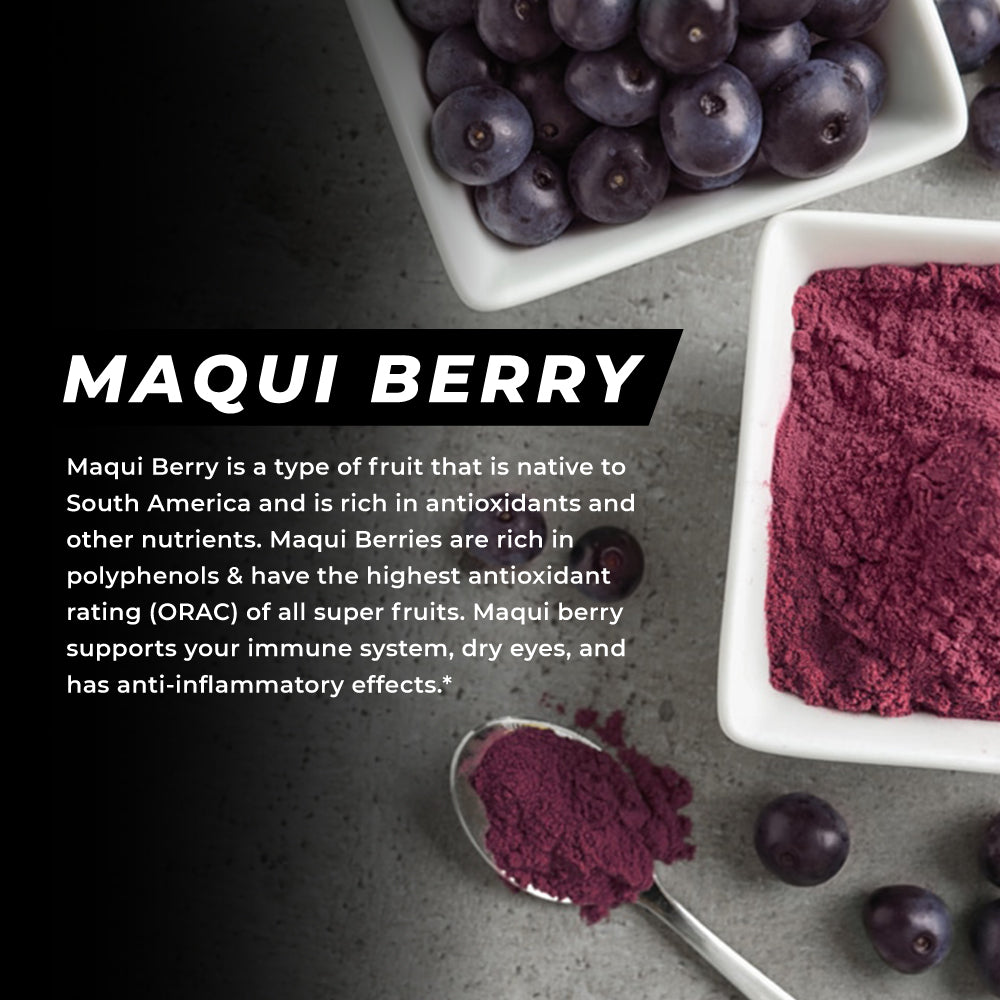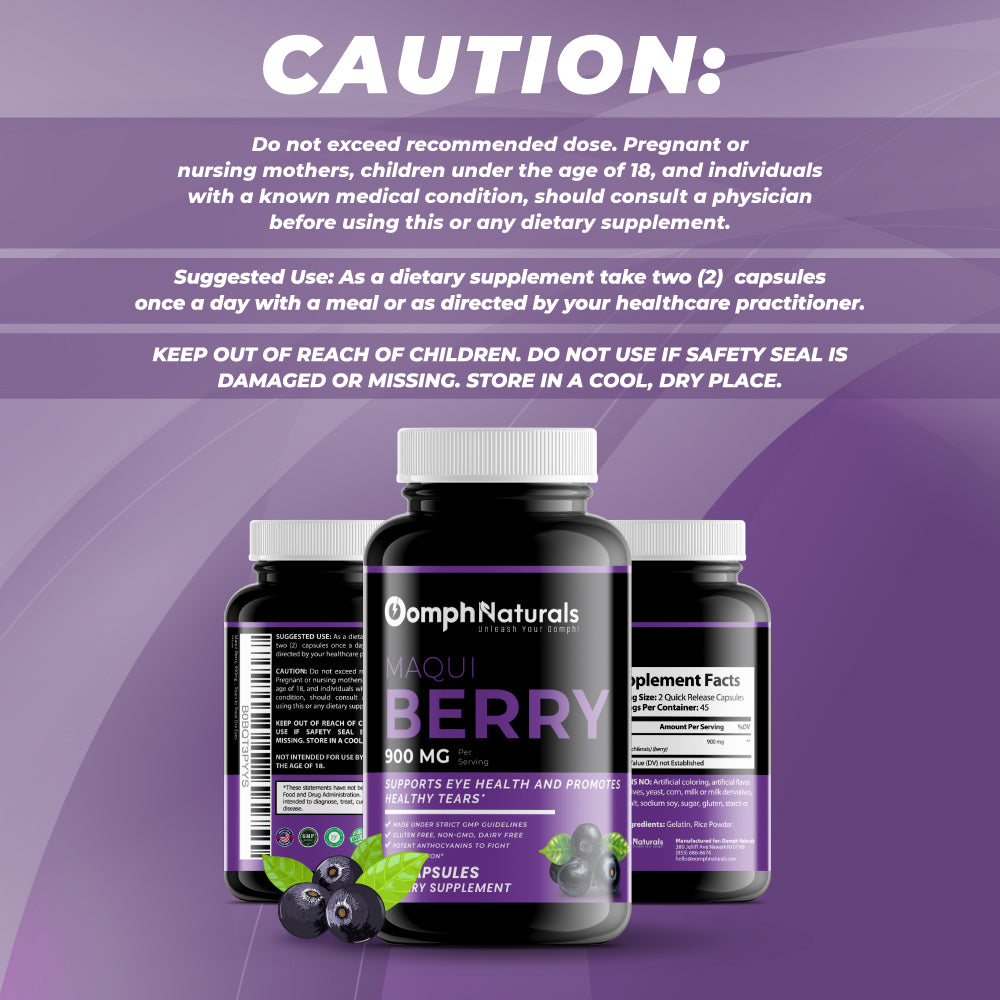 Maqui Berry
Health Benefits

Maqui berry is a type of fruit that is native to South America and is rich in antioxidants and other nutrients. Maqui Berries are rich in polyphenols & have the highest antioxidant rating (ORAC) of all super fruits. Maqui berries are rich in antioxidants and other nutrients that can help support overall health and well-being.
Is Maqui Berry Extract Right For You?

Maquie berry contains anthocyanins, polyphenols, anthocyanins, triterpenes, and flavonoids that benefit health by neutralizing cell-damaging free radicals.* Maqui berry comes from the patagonia region of Chile and Argentina, where the Mapuche Indians have been using them for centuries to help support strength, endurance, and overall vitality.* It supports your immune system and dry eyes.*

It's important to note that while these potential health benefits are promising, more research is needed to fully understand the effects of Maqui berries on human health.
Directions

Take one capsule daily preferrably after a meal best results. One Maqui berry extract capsule is equivalent to 450 mg of Aristotelia chilensis..
Disclaimer *

* These statements have not been evaluated by the Food and Drug Administration. This product is not intended to diagnose, treat, cure or prevent any disease.