Oomph Naturals
Regular price
Sale price
$23.99
Unit price
per
Sale
Sold out
Apple pectin is a type of fiber that can support healthy bowel movements by increasing the bulk and softness of stool, which may make it easier to pass through the intestines. This fiber may also have other potential health benefits, such as supporting digestive health and overall gut health. This fiber works by absorbing water in the digestive system, creating a softer, more voluminous stool that is easier to eliminate. In addition to its role in maintaining regular bowel movements, apple pectin may also have other potential health benefits, such as supporting digestive health and improving overall gut health.*
Share
View full details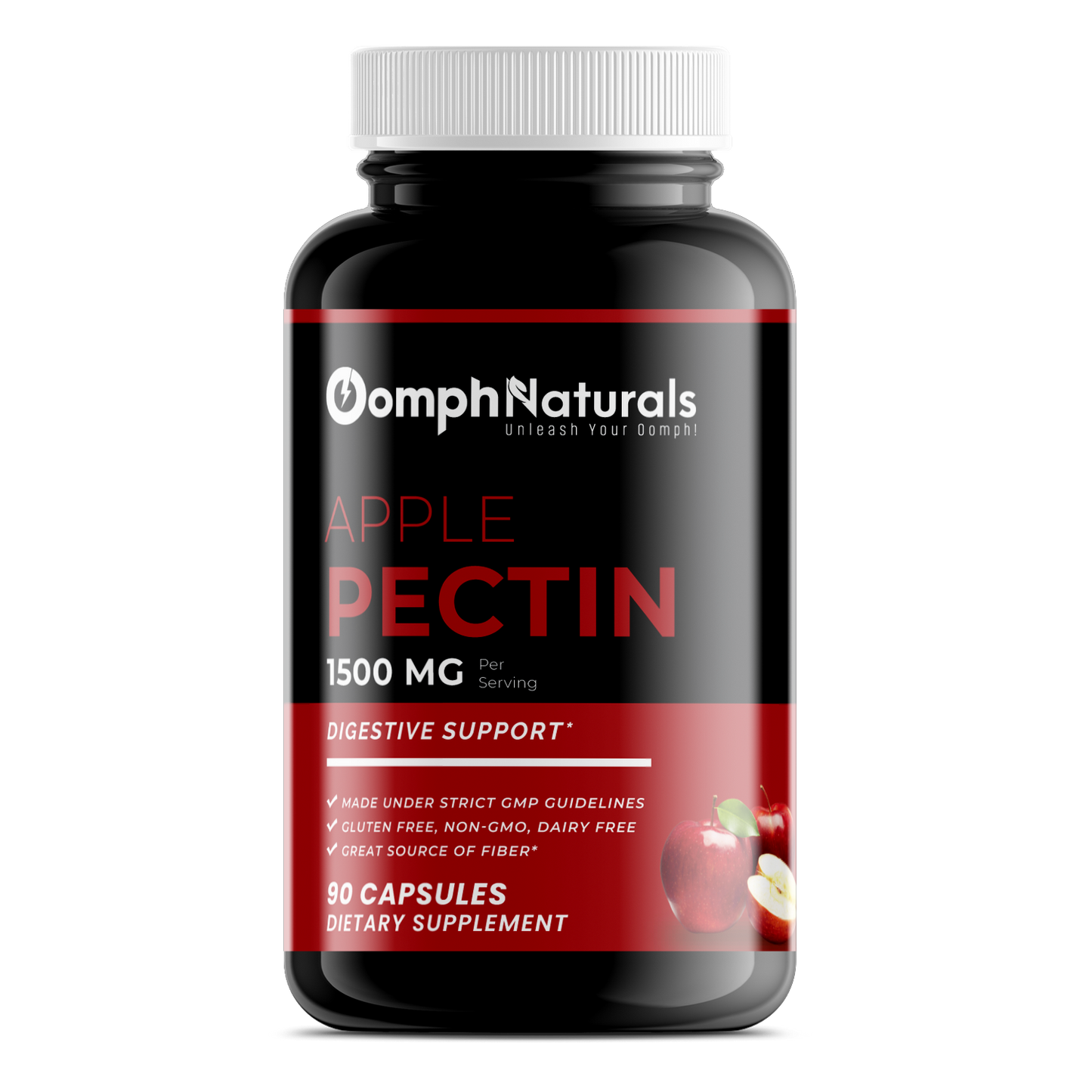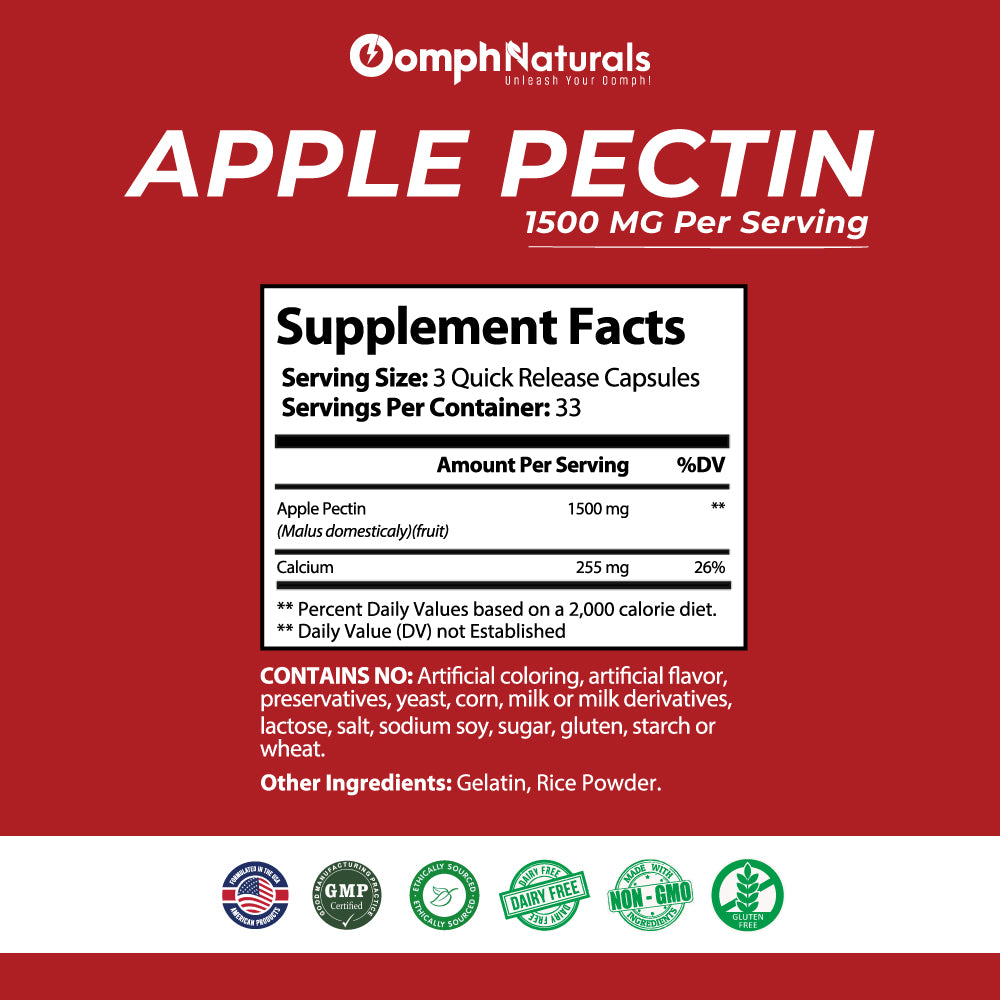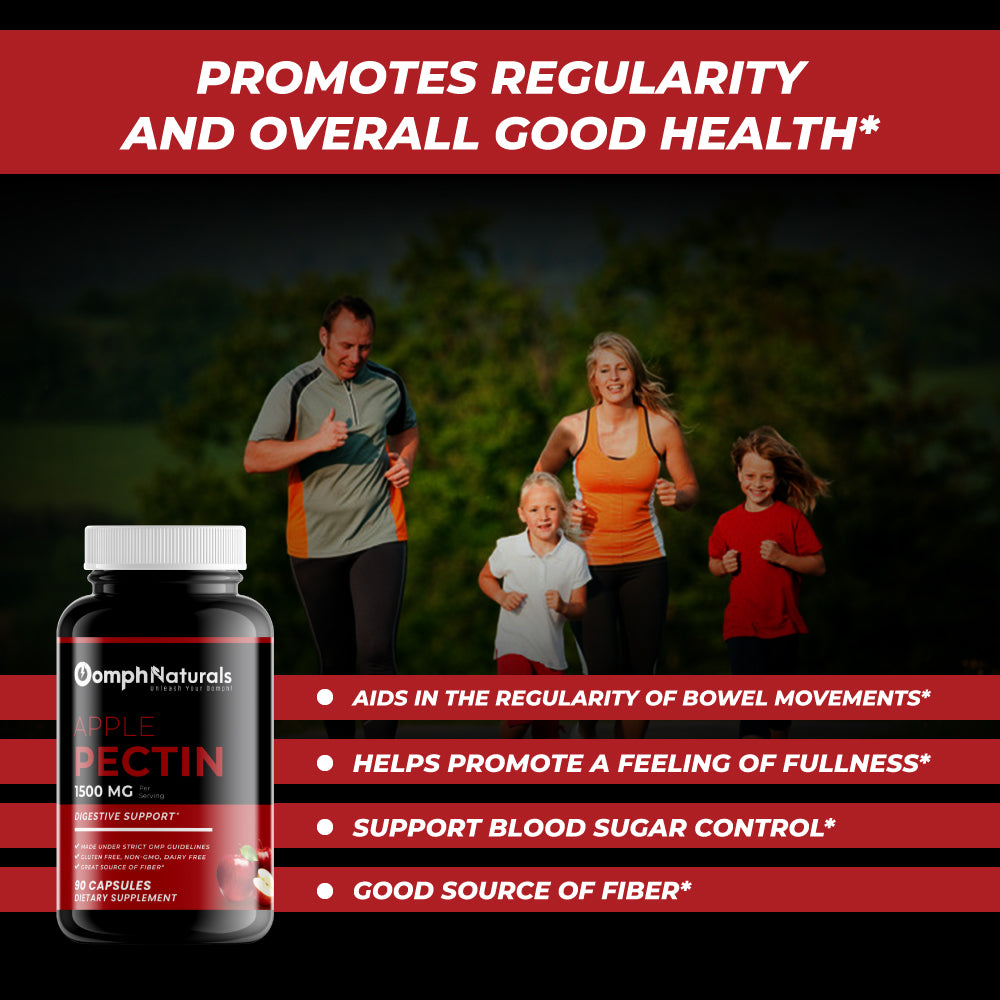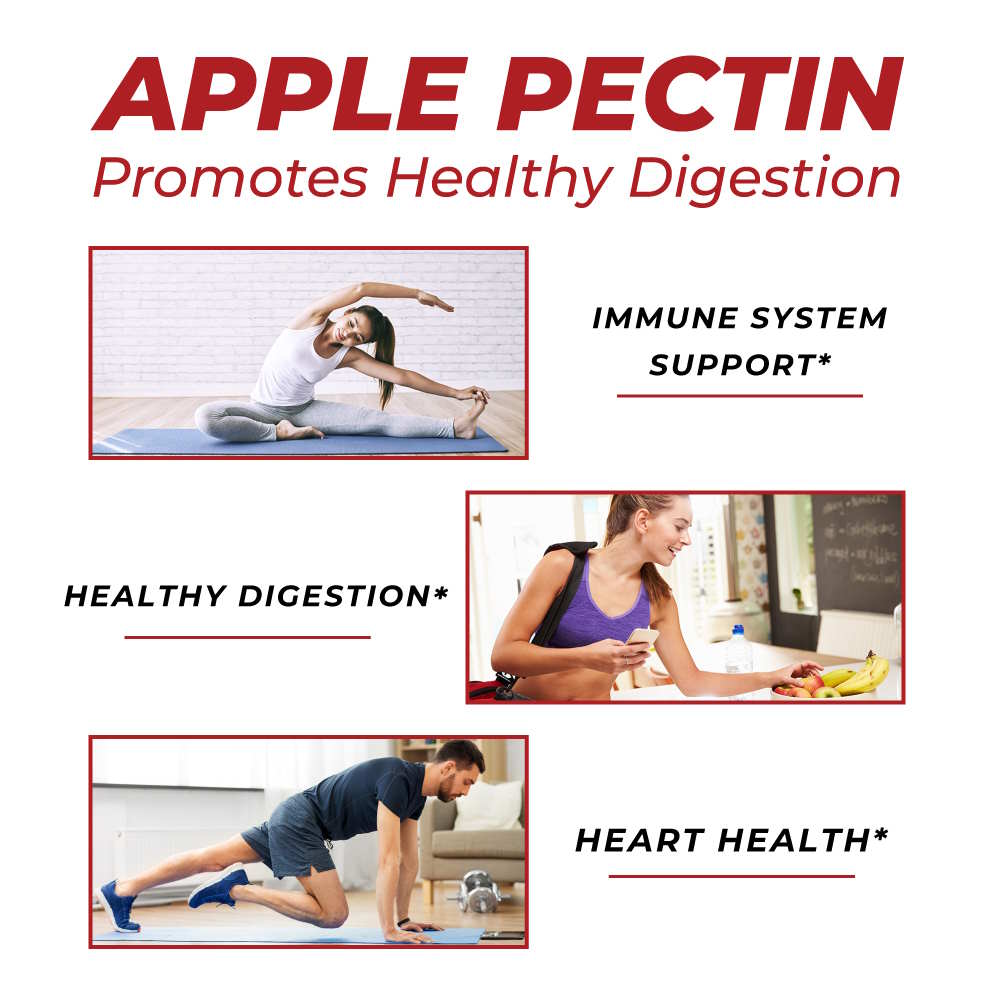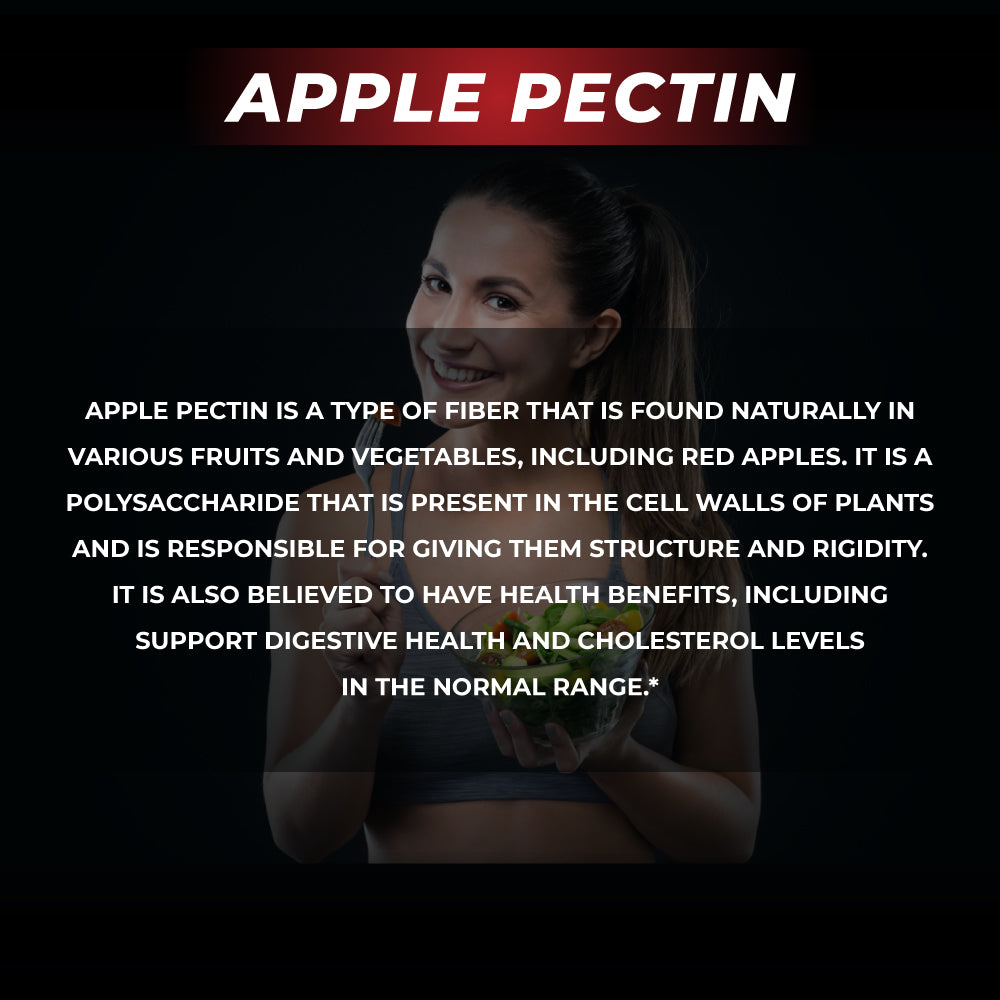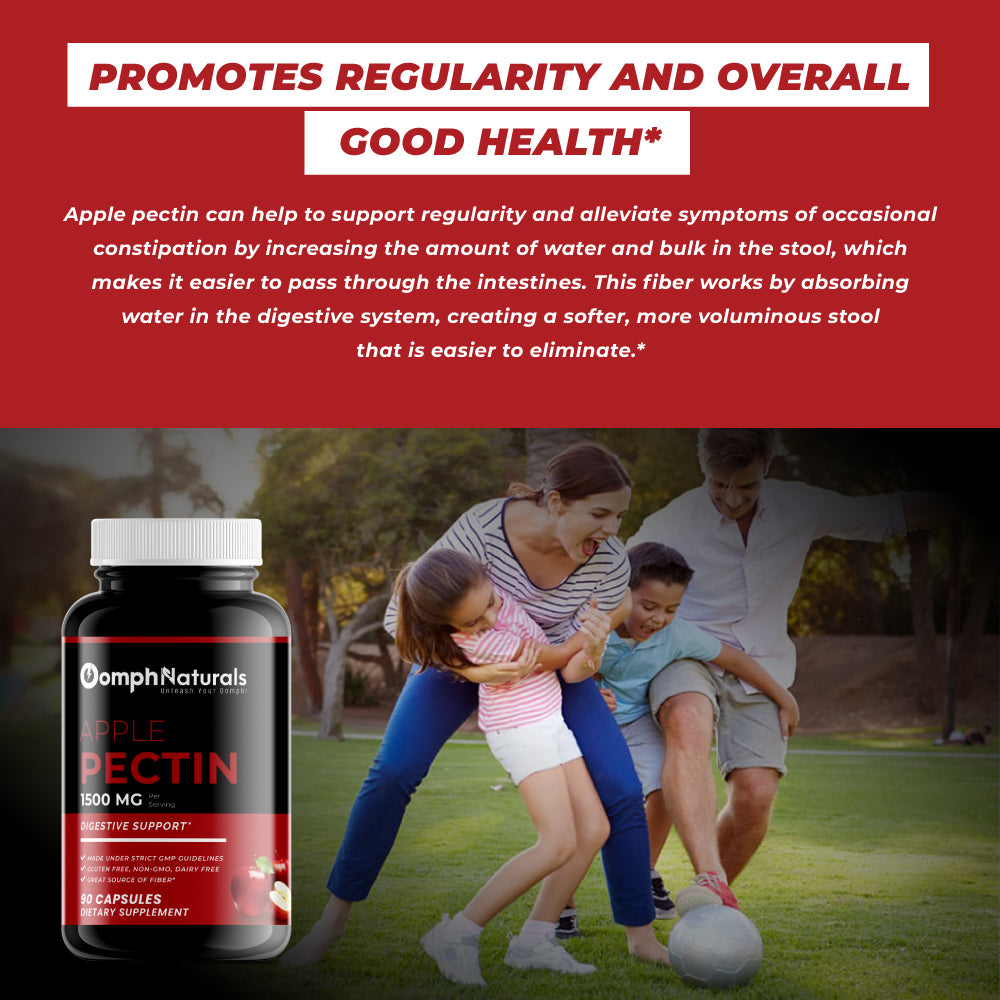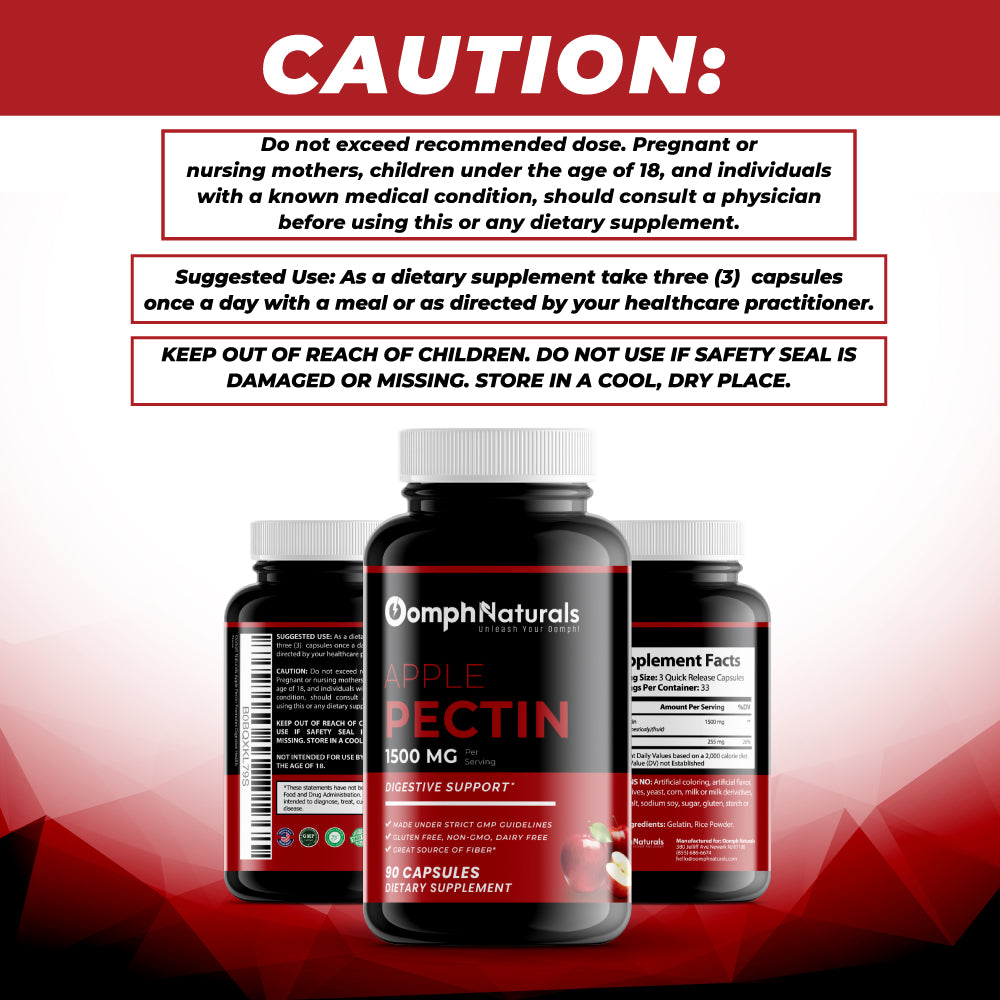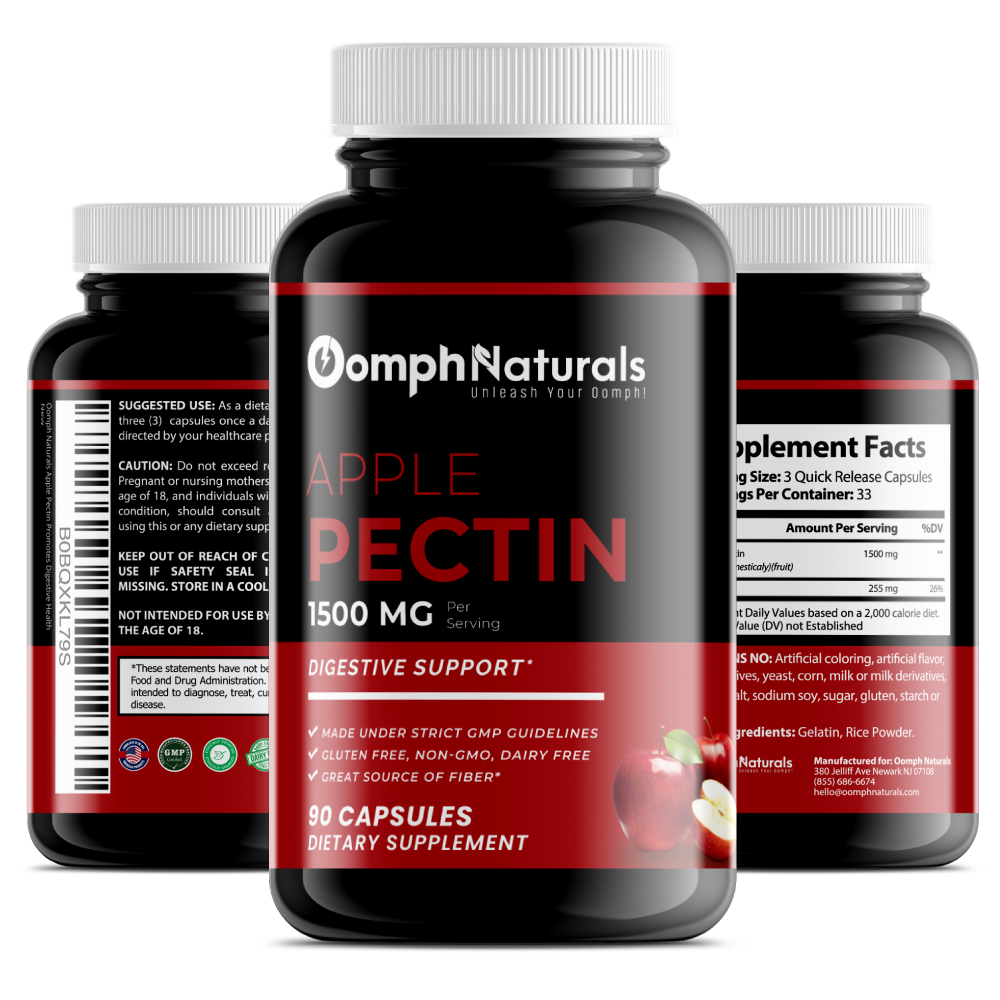 Apple Pectin
Health Benefits

Apple pectin is a fiber supplement that may support regular bowel movements and promote digestive health. It works by absorbing water in the digestive system, creating a softer, more voluminous stool that is easier to eliminate. Additionally, it may have other potential benefits for overall wellness."
Is Apple Pectin Right For You?

Apple pectin is a type of fiber that is found naturally in various fruits and vegetables, including red apples. It is a polysaccharide that is present in the cell walls of plants and is responsible for giving them structure and rigidity. It is also believed to have health benefits, including supporting digestive health and overall wellness.*

Apple pectin is a fiber that is naturally present in the peels of several types of fruit, including peaches, oranges, grapefruits, and, most commonly, red apples. It can be found in supplement form, such as in powder, tablets, or capsules, and is often taken to support a healthy routine.* Apple pectin supplements provide a concentrated source of this natural dietary fiber.
Directions

Take 3 capsules daily preferrably after a meal best results. One Apple Pectin extract capsule is equivalent to 500 mg of Malus domesticaly.
Disclaimer *

* These statements have not been evaluated by the Food and Drug Administration. This product is not intended to diagnose, treat, cure or prevent any disease.